Dušan Ivković, The Story
"In 1997, Bodiroga wanted to play only for Olympiacos"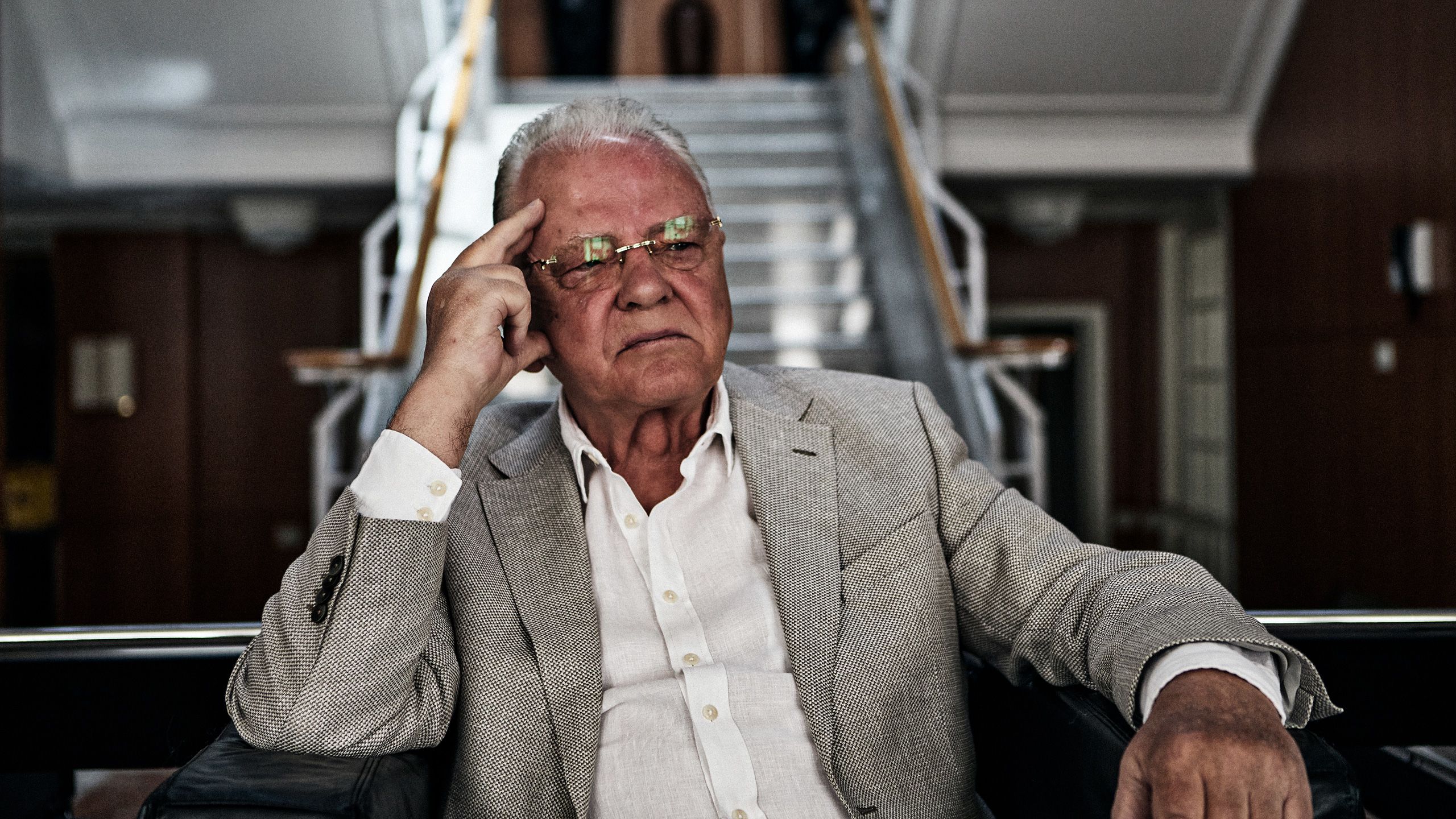 "Come mate, we can do the interview at my house and talk about whatever you want." With these words, Dušan Ivković wrote the prologue to SPORT24's trip to Belgrade.
He opened his home to us, shared decades of basketball stories and touched on topics he hadn't touched before. The truth is that since deciding to retire from coaching, he has been shying away from the press.
He spends his time with his family and his pigeons, which he still takes care of with great care, continuing a generations-old family tradition.

In the era of the coronavirus and travel restrictions, such a trip is not the simplest thing. Despite that, Dušan Ivković's warm welcome to his home was enough to "erase" everything.

The appointment was set for Thursday 27 May at 11:00. At the ringing of the bell, the one who answered the door was the youngest of his two sons, Pavle. "Welcome, mate" were the first words he said, to start the whole thing in the most intimate way.
A few minutes of waiting in the lounge for "Duda" to prepare were enough for me to understand that (apart from his family) his two great loves are basketball and pigeons.
Medals and honours on one side, various decorations with doves as the main feature on the other.
"Hello, mate. Are you okay? How are things in Greece?" Despite the fact that this was our first face-to-face meeting, he seemed nothing but distant. Quite the opposite actually. For the first time in many years, Dušan Ivković opened his heart.
He was willing to talk about all the (great) things he did during his career, but also about the moments that defined him on a professional and personal level. Like the Final Four in Rome, but also the coexistence with the stars of Yugoslavia in the major competitions.

Before all these, there was Dušan Ivković, a young athlete and budding coach. Without thinking about the duration of the journey on the benches would be, the amount of success he would add to his resume and the number of intense moments he would experience.
You see, he was not the first in the Ivković family to show capacity for great things.
"It's something very important that I feel in my soul. My brother, Piva, was a very great coach. He was a man who I believe could create great players from a glass of water.
When Yugoslavia still had by far the best and most difficult league in Europe. We are talking about the 70s, when foreign players were not permitted yet. He and the guys from Radnički built a team that won the championship in 1973. Along with a group of players who started in the club's youth teams. I was close to him throughout all this, travelling with the team and observing things.

My involvement with coaching started by the end of 1971. Then, the first coach I had, Bora Cenić, suggested that I take over the youth team and work with children and teenagers. Very soon, in 1973 we won the junior championship in Yugoslavia.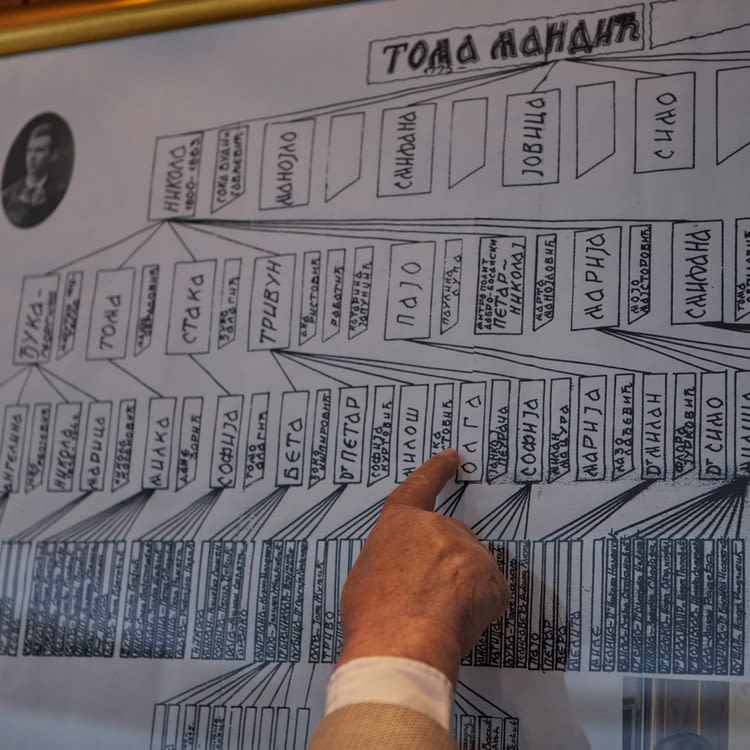 Dušan Ivković tracing his family tree.
During all this, I felt like I was continuing my brother's legacy. This proposal by Bora Cenić is something that made a huge mark in my life and that of my family.
If you ask me if I've coached the best players, I can tell you that I'm a very lucky man, looking at the players I had in my teams. I don't want to compare different eras. I feel very lucky.
At the end, the only thing remaining from all the collaborations you make is friendship. If we have to talk about moments of glory, I always think about how we got to those moments with every team and how we went on in life and became more than friends.
Let me give you a typical example: a few days ago, Dragan Kićanović called me to invite me to the wedding of his son Marko. He played under me in Partizan, together with Dražen Dalipagić. So it's not just the titles you win that matter. These things come to an end at some point."
From the court to the benches, from the past to the future, Ivković weaves the tale of his life and his career without separating one from the other. It's as if he has every moment in front of him, and he's looking back at them, tracing them with his finger and telling each tale, the same way that he traces his finger throughout his family tree in a large frame in his house.
For him there are no individual stories, no abstracts. Each stop is linked to the previous one, each destination is reached due to the small or large steps that made it possible.
This is the case with the arrival in Greece, which was first and foremost due to a family health issue.
"In the summer of 1980, Miltiadis Velos, who was in the Aris management, came to Belgrade with a proposal for me to take over the team. We went out for dinner and I told him I wasn't coming.
However, after about a month, while I was with the National Team at the Balkan Championship, my son, Petar, had a health problem. He had bronchial asthma and the doctors told me that we should definitely make a change of climate and be near the sea.
"How stupid I am to have said 'no' to that offer," I thought.
After a while, while I was at the Metropol Hotel with the team, Miltiadis Velos approached me once more, this time with Lazar Lečić. I accepted the offer, sigining a handwritten contract.
Lazar Lečić said to me "come on friend, pack your things and let's go to Thessaloniki". I told him I couldn't leave the team. We played the Balkan Championship in Cluj, where we won the gold medal.
In fact, it was at that event that I got the first few information about Aris. I asked Dick Dukeshire, who was the coach of the Greek national team at that point.
He told me that Aris had a good team and that they had a very good player, a Greek from the USA, Nikos Galis. Also, a player who was a dentist, Stavros Holopoulos (with whom we later became best friends), but they had major issues with the management. As soon as the championship was over, I took my car and drove down to Thessaloniki.
While it was hot, because it was summer, the team trained at Panorama, at the DELASAL (De La Salle). I went there and there were some players on bicycles coming in and out. There were no changing rooms either. That was my start in Aris.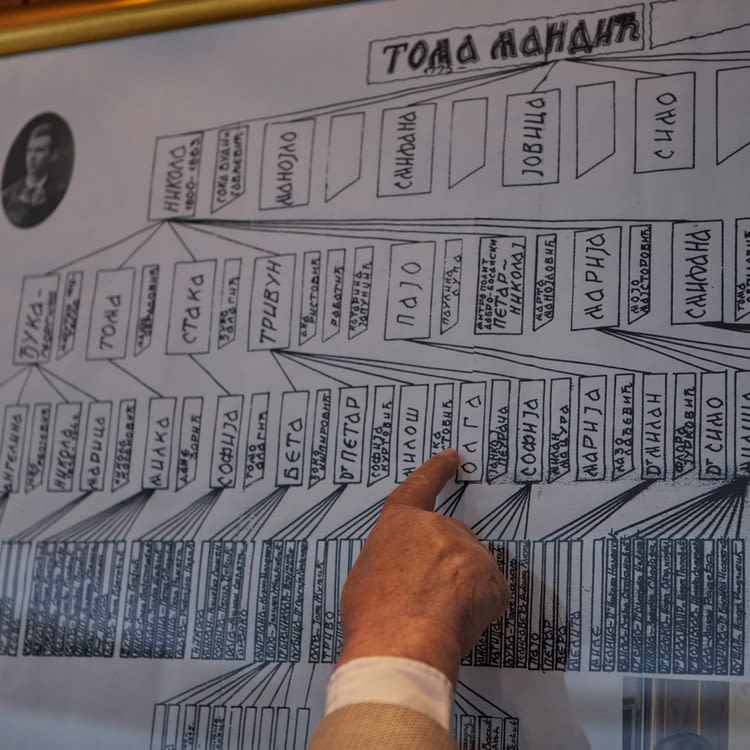 The beginning of his presence in Greece through Aris was also the beginning of the myth that Duda does not get along well with the divas, the star players of his teams.
This label was introduced initially with Galis and was consolidated with Fasoulas, whom he coached both in Olympiacos and PAOK. You don't have to tell him much about it, he knows very well the image that some people have of him, but he knows even better his own truth and how to convey it.
¨In Greece they used to say "Duda doesn't care for divas". Have you heard that? Do you know what that means?
They said that I was a tyrant, that I cursed at them and so on and so forth. What I always asked of my players though was to give more inside the court.
So I worked very hard with those who were willing to pursue their maximum improvement. You know, in those years there was a philosophy that the best players shouldn't come to the morning training, but should instead sleep and rest.
I couldn't work like that, I wanted to do individual technique and tactics training. The players are always close to the reporters and say many things.
But as the years went by, they understood that with the work they do in training comes the big improvement and everyone wins in the end. That's my philosophy.
Nowadays, basketball is different, the best players have a personal tainer, a psychologist and work on everything. I used to always work on my own and I believe that in order to do all this you have to not only be a coach, but also a leader, you have to have personality.
In order to get something out of all this hard work. Some people try to work hard and long, but they get a negative result. You have to know how you work and who you work with. Take Galis for example.
Nikos Galis was a different player back then. Waht I mean when I say "different": he had a very strong body. He was a tremendous defender and had great scoring instinct.
When we faced the best point guards in Greece, like Takis Koroneos, Kyriakos Vidas, Paul Melini, they couldn't get a point past him. He was a very good defender and scorer.
At that time the Aris management had a problem with the two best players, Vangelis Alexandris and Haris Papageorgiou, who had left. It helped me a lot that there were some young guys. We participated in a tournament in Serbia, which helped me a lot towards building the team.
We had a real leader, Nonis Ananiadis and other great personalities. Stavros Holopoulos, Vassilis Paramanidis, Diamantis Skondras, Kostas Stylianou. We built a team that was something new for the Greek reality, I think.
They told Galis about supposed things I had said about him and he got angry, people form inside Aris fought me.
I think I had the best relationship with Nikos Galis. He was a very important member of the team and a great team player, both on offense and defense. In the second year, when we won against all the teams, Nikos Galis, sulking, said something to me. I said, "What's the matter, man? What's your problem?"
Then I found out that they were waging a terrible war on me from the outside. One of the leaders in this war was Paris Kalimeridis. I have to tell you that years later, at an event in Mantoulidis School, he publicly apologized to me for everything he did against me. Few people had been subjected to such a war from the outside.
So what happened? They had found Nikos Galis and had put in words against me, they conveyed to him that I had said some things against him. This came from within the team, from the management, specifically -from what I had learned- from a doctor, Dimitris Rokkos, who had a special role in the team. I didn't know exactly what he had been told. And he got angry.
They didn't want the team to win the championship, because if we won it, the same management would have won in the elections and so Akis Michailidis and Yannis Ioannidis and would not come to the team etc. This came from inside the team, from inside the administration.
I didn't see this as something against me, but as something against the team. I believe that Aris, after Panagiotis Giannakis joined the team, should have won the European Championship.
Aris did not win the championship in the end. Aris finished in second place, behind Panathinaikos. This is how his stint in the team came to an end.
"After my contract ended, I had a very nice conversation with Anestis Petalidis, a real friend and a real cool guy from Thessaloniki. He told me that we would have to see if our cooperation would continue, which was not sensible amid this war, but I had already made up my mind and returned home.
I enjoyed great support from my players and the management throughout this time, I have no complaints about how they handled everything that was going on with this war against me. Even today we get together and catch up at Dimitris Nastos' hotel.
We also had good relations with Yannis Ioannidis. In fact, when I was the coach of PAOK, I bought a house near the sea from a company in which he was a shareholder, together with Mr. Economidis from PAOK and Mr. Papavasileiou from Aris. I bought a house and we had a lot of good times together."

What happened with Panagiotis Fasoulas?

"I saw Panagiotis Fasoulas for the first time when I was the coach of Aris. I told Thodoris Rodopoulos at the time that it was impossible for a player with such attributes not to have a great career. I told him "it's okay if he can't help now, let him play".
So when I went to PAOK, he had become a great palyer. A really great player. On the other hand though, he didn't like training. We found a solution to this, to what we could do to make things work.
If Fasoulas worked harder, I believe he would go to the NBA and probably become the best player of all time in Greece.
He had a lot of brains, but he was a special player. You had to know how to manage him."
After the EuroBasket in Rome, I don't think I would have ever left Yugoslavia if it wasn't for the war. During that time I was met by the people of PAOK, Nikos Vezirtzis and Takis Paneloudis. I agreed to come to PAOK.
I am proud of what we have achieved with the team. The PAOK team of that era deserved to win the European Championship, as I believe the same was true for Aris in the 80s.
I'll tell you something I've never said before in public: I believe that we played the best basketball in Europe with PAOK back then. You can't say that we were the greatest team, but we had a very balanced team.
We worked hard and the truth is that I had to make a decision, the mandatory three-week leave I gave Levingston at the beginning of the season. This decision has helped us.
Levingston was a very gifted player, but he created a mess everywhere, at the team table, in the locker room.
I remember that after a heavy defeat against Peristeri, when we lost by 25 points, the next day I saw him in the gym lifting weights. I approached him and told him to inform the president that I have given him three weeks' leave to go home and think.
The team was at a breaking point and if he was ready to come back that would be fine, otherwise he should stay there. That's what I thought was right at the time, it was the last straw. The same night Nikos Vezirtzis came and found me with Takis Paneloudis.
Nikos Vezirtzis said to me then "Coach, please don't do this, I'm facing a personal and team disaster. Don't do that, just leave him on the bench." I replied that I did not do this to punish him, but to make us more of a team.
I'll tell you something just for laughs: when he came back and started playing, our caretaker, Babis, used to hide a Coke for him to drink. He said if he didn't burp, he couldn't play. Now that is some bullshit!
The lost semi-final against Benetton in 1993
I was very sad for Nikos Vezirtzis and the fans of the team, because we lost that semi-final to Benetton. We had a very balanced roster, but the injury of Christos Tsekos ruined our plans.
He had a very important role at the center position. After that injury, I had to put Kenneth Barlow and Nikos Boudouris, who was an important player for me, on Tony Kukoč.
The pairing of John Korfas and Bane Prelević was fantastic and Nikos Boudouris changed the pace of the game by playing very good defense. In order to properly mark Tony Kukoč, I had to take out Giorgos Kouklakis and maybe it was a mistake to have George Valavanidis on the bench, a strong kid, who never played.
I did it to maintain the chemistry and balance of the team. I don't know how others see it.

In the first half all went well, the ball went to Cliff Levingston, but Panagiotis Fasoulas was charged with three fouls.
We changed our game in the second half. John Korfas started passing to Bane Prelević all the time, but he had a poor shooting percentage that night.
We lost the game and I remember in the locker room only one player stood up and spoke. It was John Corfas. As soon as I walked in, he stood up, slapped his hand on his chest and said 'it's my fault'.
We changed our game, stopped passing the ball to the big men and started shooting. That was our story."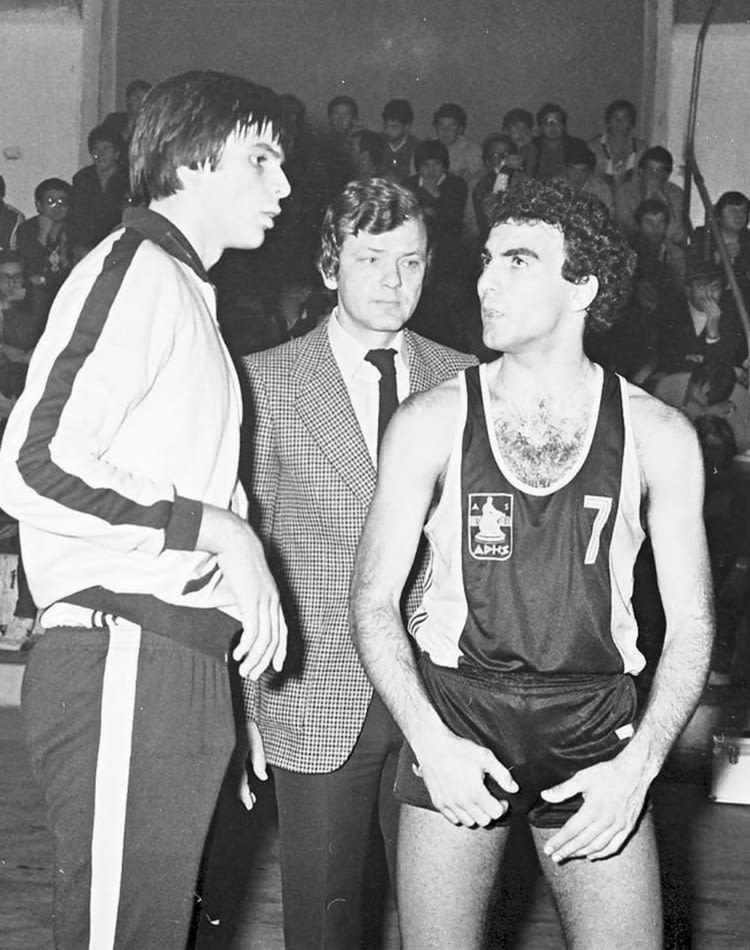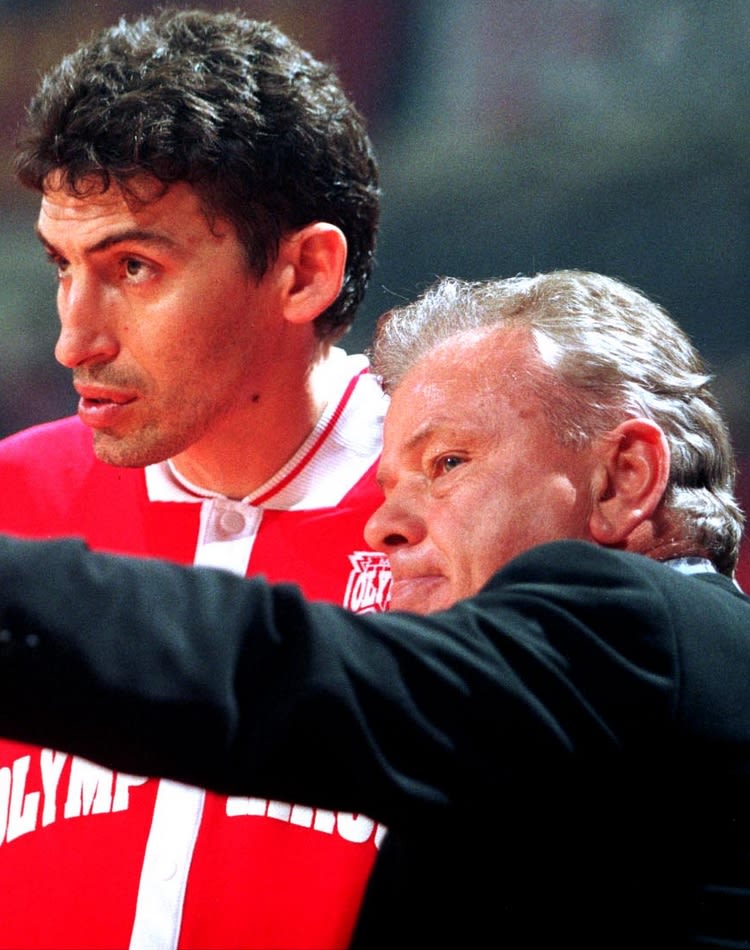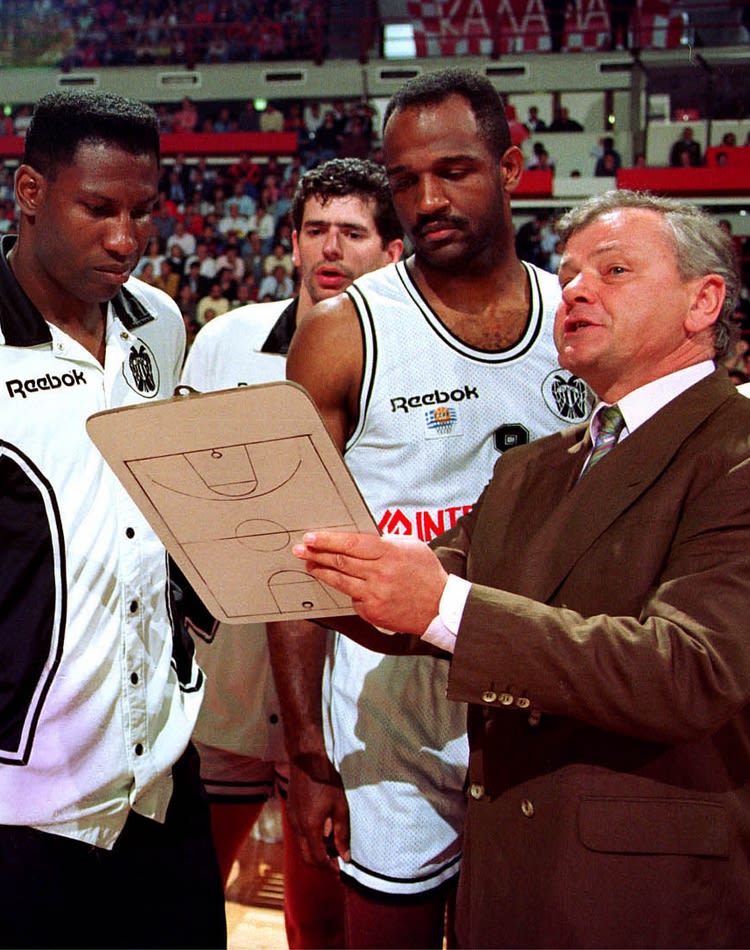 As was the case with Aris, he worked for two years as the head coach of PAOK. Once he closed that chapter of his life, however, it didn't take another nine years to sit on a Greek bench.
His cooperation with the "Double-Headed Eagle of the North" (PAOK's nickname) essentially marked the beginning of his ten-year presence in our country. After living in Thessaloniki for a long time, in the summer of 1994 he took the decision to move down to Athens.

"After the end of my contract with PAOK, I returned to Belgrade. There was an embargo in place at that time. In 1994 I got a call from Isidoros Kouvelos, with whom we later became friends, and he told me that he wanted to have a conversation in Belgrade.
I told him it would be difficult because there were no flights, but he took his car and drove to Serbia. We met at the Intercontinental and Vassilis Tsavalos was with him. Isidoros Kouvelos told me there: "Coach, we want to win the league." Panionios had Panagiotis Giannakis and Ed Stokes in the team at that time.
Sokratis Kokkalis (former Olympiacos president) had wanted me in his team since the summer of 1994, but I told him "Mr. President, I have given my word to Panionios".
I went down to Athens to build the team. Before I traveled and signed, we were in my brother's backyard with Rajko Toroman, who was my assistant at the national team. Srđan Šaper came with a message. "I have a very important message for you, you must call Sokratis Kokkalis as soon as possible". I wondered why. I phoned him.
We talked on the phone for a while, he asked me how I was doing and said "are you ready to take over Olympiacos?" I replied "Mr. President, I want to tell you the truth, I have given my word to Panionios, if you can discuss this with Panionios and sort it out, I am ready".
I didn't want to create a problem to Sokratis Kokkalis or to anyone for that matter. He said "we'll see if I can work something out". My brother and Rajko Toroman, who knew what was going on in Greece, told me "you are not in your right mind".
I guess Sokratis Kokkalis wanted to keep it a secret and change the coach. I don't know. He didn't call me back and I didn't say anything further.
So I went down to Athens, I went to Panionios and there was no Panagiotis Giannakis or Ed Stokes. No one. They told me that they had many budding young players etc. Again, we worked very hard and built a team that played very good basketball.
I still remember the words of Mike Frattello, who was the coach for the Atlanta Hawks at the time, when he came to Greece for a few days. He saw a Panionios game and then we went out in Nea Smyrni on a terrace.
We're drinking our whisky and he says to me "coach, I've been to Barcelona and Madrid, everyone says their thing, but I've never seen a team play like Panionios". For me that was a very important piece of talk.

We had beaten 3-0 in the games with PAOK, with Predrag Stojaković in the team at the time. Then I remember, in Thessaloniki, my best man, Takis Paneloudis told me while we were having coffee before the game: "It is very important for PAOK to win, both for Greek and European basketball". Maybe he was right. I replied: "The best team will win." We finally won 3-0 against PAOK, who had a very good team. It was a great team we had!
In 1994 we had a discussion about trading Fanis (Christodoulou) to Panathinaikos and in exchange for Frangiskos Alvertis and Nikos Oikonomou.
At that time I was telling the friends of the team and the presidents: "Please guys, don't go into the stadium until the team is paid." We played while being unpaid. Then some people came along... fat guys from the Square (t.c.: Nea Smyrni Square) and said they were members of the team administration and came as fans. I said, "Guys, that's very good, but you're not getting inside."
I didn't want the management to create a problem by coming before the games to help create a better atmosphere. I don't know if these were my children or my babies. I remember though that after a big win in Thessaloniki, when we came back, there were some fans waiting for us at the airport. Three kids carried smoke bombs, they came up to me and said "thank you Mr. Ivkovic, we have now become cool too".
The team had a lot of young guys, so we worked very hard to improve them and do well. I'll tell you something I haven't said before: in 1994 we had a discussion about trading Fanis Christodoulou to Panathinaikos in exchange for Frangiskos Alvertis and Nikos Oikonomou. We were very, very close to finalizing that move. I had already spoken to the players about it at that time, but the transfer never materialized".
After a two-year delay, Dušan Ivković finally took over Olympiacos. It was the summer of 1996, when that (first) phone call of Sokratis Kokkalis turned into a contract with the "Reds". Incidentally, in the meantime, there was no other form of communication between the two men.

"The first season started very badly, we couldn't have done worse I think. Sokratis Kokkalis was the best president and the most deserving, for me. We used to discuss about various players' issues.
We had a lot of injuries, illnesses, countless problems. We even lost against BAO. I continued to work hard nevertheless. I have always said that we must continue until we see some light at the end of the tunnel.
Both I and the team received a lot of war from the outside, I don't want to say names. But we are talking about war. It was written in the press that David Rivers is leaving in order to bring in Sasha Djordjevic. They unsettled the players with all that.
When friends would come to translate to me what was written in the papers, my response was "I don't give a damn what they write, if they knew me they wouldn't challenge me".
The switch was finally flipped during the season, on the way to winning the EuroLeague. And while most (if not all) generally focus on the break against Panathinaikos in the round of 8, Dušan Ivković focuses on an event that happened much earlier. In Madrid.
"We were playing a Christmas tournament in Madrid. I told everyone to come there with their wives, because I wanted to have a family atmosphere during the holidays.
We were at the hotel with the team, when the team manager, Takis Liveratos, took me aside and told me that Willie Anderson had arrived with his girlfriend. I say "listen man, I don't want to see him here, there's going to be a big fuss. Please do not permit them to enter the hotel, I don't want to see him before me."
He didn't come with the team to Madrid and he travelled on his own, probably with some cooperation of the management and I don't know what. Takis listened to me and the player left.
So after that Christmas tournament, we had a very crucial away game against CSKA Moscow. We only wanted a win to qualify for the playoffs with a home court disadvantage.
We entered the stadium and I heard the announcer of the stadium saying things about poisoning, poisoned water etc. I understood Russian and I was furious.
I approached the commissioner and told him that this guy was saying very bad things about my team. I wouldn't let anyone say anything against my team."

Olympiacos won in Moscow, eliminated Partizan and Panathinaikos with a home court disadvantage and reached the Final Four in Rome. And if there is one thing that is remembered from that time, it is the walk on the day of the final. Just when everyone expected that there would be a relaxed training session in the morning, Dušan Ivković decided something different altogether.

"I am of the opinion that when you have worked well on your tactics and have prepared the team as you want to, both in terms of game readiness and psychologically, sometimes you shouldn't keep repeating the same things. So we went to the sea and threw stones into the sea."
In the summer of 1997, Bodiroga wanted to come and play only for Olympiacos. With him and Rivers, we would have kept winning the EuroLeague for many years.
"It was a big mistake by the administration. If we all stayed, it would have been a different story. Dejan Bodiroga only wanted to come to Greece for Olympiacos. I remember that summer, we went out to dinner with Kostas Papadakis and Mark Fletcher, his representatives, and the player said he only wanted to play for Olympiacos.
I don't know why they never wrote that in Greek papers. Is this true? -ask Kostas Papadakis if you want. But we couldn't get him. With Dejan Bodiroga and David Rivers,we would have kept winning the EuroLeague for many years."
After the last victory against AEK Athens and the triple crown, the team returned to the hotel in Kifissia. The president came and congratulated the players, visiting them in their rooms.

We arrived together at David Rivers' room. He then said "President, I'm the MVP in four competitions, I want to get paid very well now". He asks him "how much do you want?" And David Rivers replies "something like the money Predrag Danilović gets at Kinder Bologna". This conversation took place in front of me.
It was more of a joke than a serious dialogue. It was done amid laughter and celebrations.

Now, listen. They finally agreed on an amount. David Rivers was given 24 hours to respond. He and his agent called me to tell me that all the (president's) phones are off, they couldn't answer to the offer.
We kept talking, I meanwhile won the gold medal with the national team at the 1997 Eurobasket, and David Rivers called me back. It was almost midnight. He called me to say "coach, sorry, I'm signing a contract with Fortidudo right now".
That's where I made a mistake! I should have said to Kokkalis, "If you don't keep the team intact, I'm leaving." Do you understand now?
Know something else: we got another player from America, Michael Hawkins, and Olympiacos played very good basketball. I remember games against Real Madrid and Maccabi Tel Aviv, he played well, but he wasn't like David Rivers.
At first David was a little difficult to work with, but that duo he made with Milan Tomić was incredible. David was a player ready to score at crucial times, he was very strong in transition.
That was a mistake on part of Olympiacos and probably me as well. I couldn't say to a man like Sokratis Kokkalis, "if you don't keep the team the same, I'm leaving". There was great appreciation between us. However, after my departure, Olympiacos finally brought back David Rivers and also got Dino Radja and Nikos Oikonomou".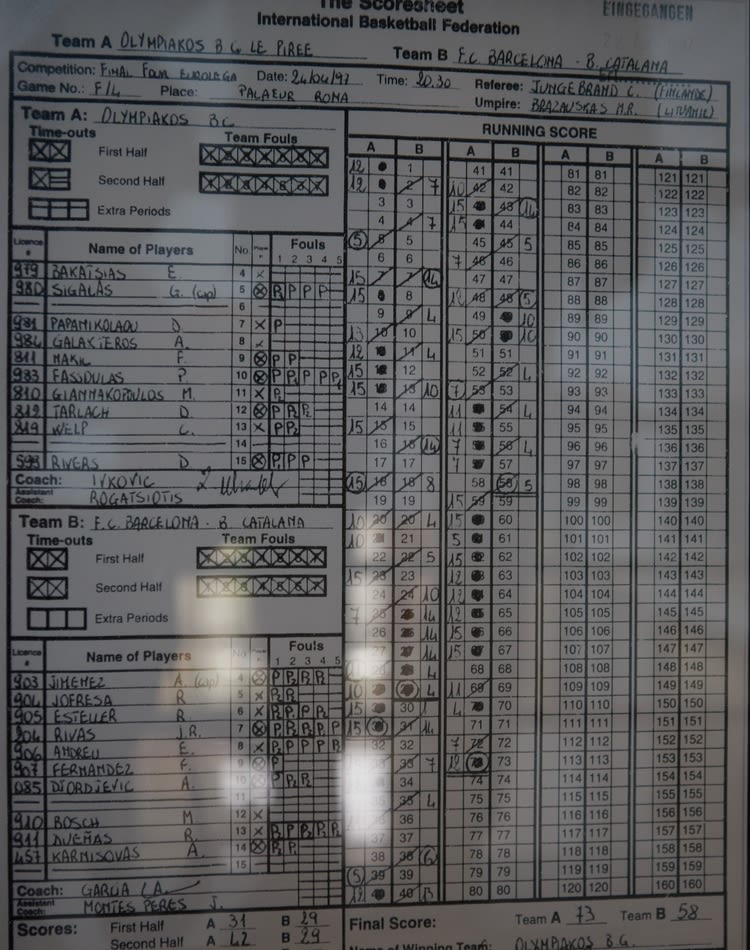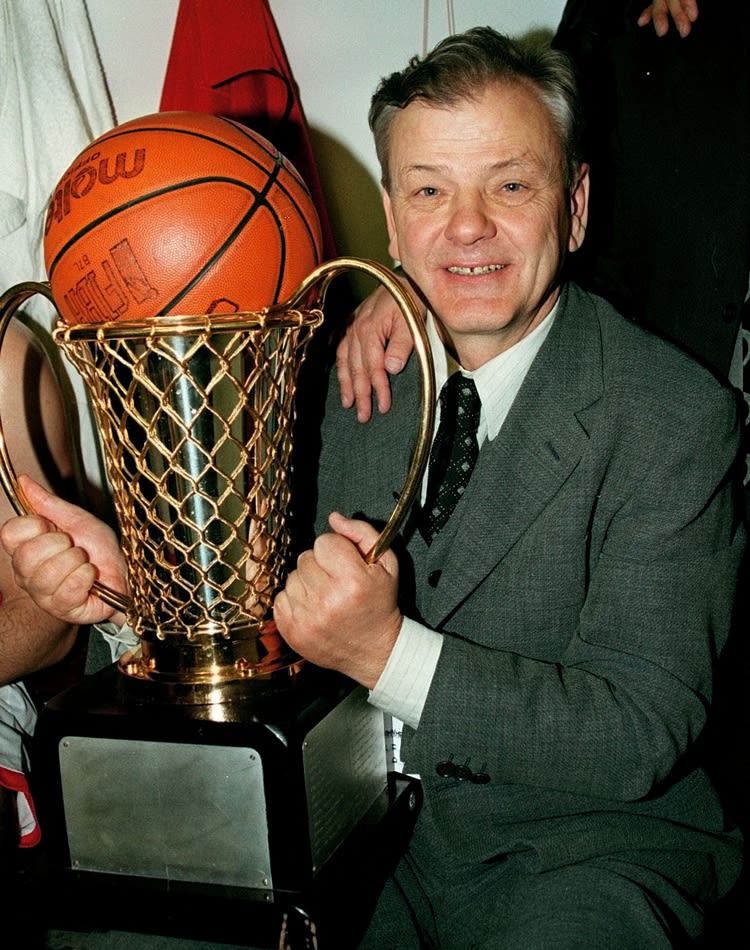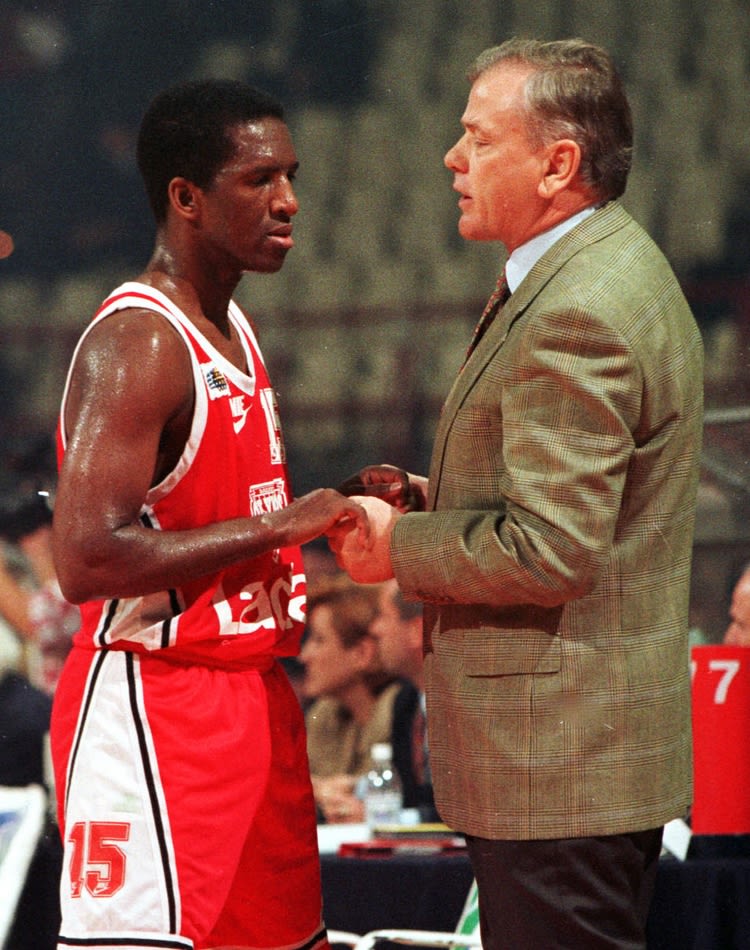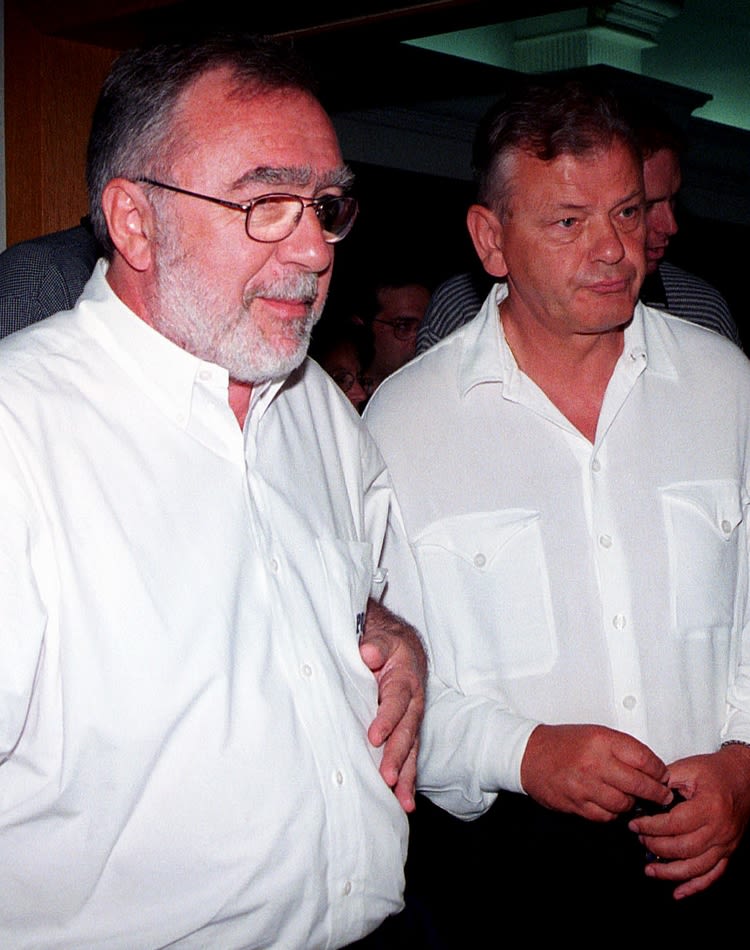 "I'll tell you what happened and I left Olympiacos in the summer of 1999. Everyone was waiting to see what would happen then. The president called me in his office, it was just me and him.
All those people who were around him and thought they were helping him -I don't want to say names- were no match for him. The president was way above everyone else. In terms of experience, in terms of his way of thinking, he was a friend.
He said to me "coach, forget these stories that are written about Yannis Ioannidis coming to the team. I want you to stay and you can stay as long as you want in Olympiacos". We discussed various things and team issues.
I replied "President, it's not a question, I have come to the end of a three-year cycle". He told me again "you can stay here as long as you want, don't say that". So he asked for another appointment.
I had to leave for Thessaloniki for a personal matter, he told me to meet him before my trip. It was Friday. We met again, but nothing changed.
I explained to him that I had no other offer, that that was not why I did it. It just felt like a cycle was over.
I was escorted by Kokkalis himself to the elevator, with tears in his eyes, holding me in his arms. So I left in 1999.
The next day I was called by the banks, he had arranged everything. For me, of course, that didn't matter, I knew what kind of person he was. That's how I left Olympiacos.
In any case, Sokratis Kokkalis is one of the greatest people I have ever met in my life."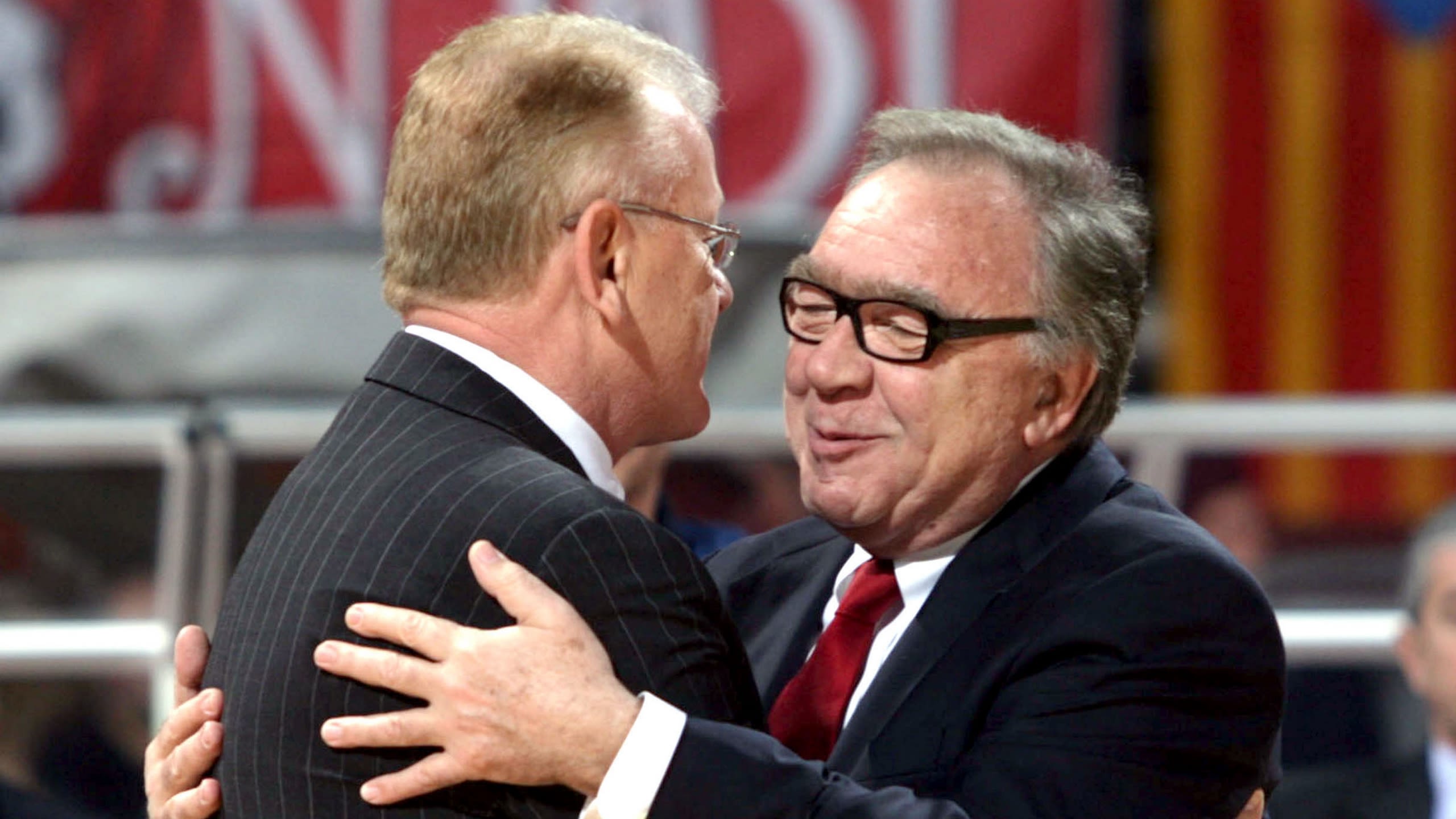 He left Olympiacos, but he did not leave Greece. And especially not Athens. He just moved norther. For the sake of AEK Athens, where he also made a contribution and aided to the growth and development of young players. At the same time, he won three titles in two years,: the Saporta Cup (2000) and the Greek Cup (2000, 2001).

"When I build a team I always have a new player as a third choice at every position, . I expect some of them to go further with hard work. When I went to AEK, I spoke with Mr. Granitsas, he was put in charge of the team by Mr. Philipou.
There, with all the young guys, with hard work, we won the Greek Cup two years in a row against Panathinaikos. The finals took place just before the Final Four, in which Panathinaikos had qualified.
In the back of my mind, of course, I always wanted these losses to leave no problems for Panathinaikos ahead of the Final Four, because my best man, Zeljko, was their coach.
I don't know if the Serbs understand how close the Greeks were to them at that time, during the most difficult moments.
We achieved a lot with AEK Athens in those years, we brought the team back to the top of Europe. We beat Kinder Bologna in the final in Lausanne. When I left AEK Athens, Dragan Sakota himself said that he had everything ready for him.
In 2001, when I left, I had made the decision to stop coaching. I could see that there were young guys coming into coaching. I was 57 years old and I said "enough is enough". There was a new generation coming in Europe.
finally established, I realized that I could not participate in this democracy and I decided to join CSKA Moscow right afterwards, in 2002.
I came to know the Greek democracy, especially during the period of the bombings (in Serbia). I don't know if the Serbs understand how close the Greeks were to them at that time, in the country's most difficult moments."

Not only did he return to coaching in the summer of 2002, but he came very close to moving to the NBA. That summer, the Denver Nuggets showed very strong interest in him. They talked to him, invited him to the US and agreed to everything. In the end, however, no contract was signed, with a slight time delay on Denver's part pushing him towards CSKA Moscow.

"The first meeting with CSKA Moscow took place in France, in Nice. Around the same time I had received an offer from the Denver Nuggets.
I went to New York. I spoke with Kiki VanDeWeghe who was the GM of the team at the time. If I remember correctly, the appointment took place in June 2002. After the appointment, we went to lunch.
Myself, Bill Duffy (agent) and Kiki VanDeWeghe along with three others, who I believe were scouts, I don't know what they were, they didn't look like anything. All night long, as we were eating, they were asking me questions.
We left and Bill Duffy says to me "be ready to sign the contract tomorrow morning". We agreed on the terms of the contract, but also on my role. We had agreed that I would be a consultant during the first year, in order to learn the realities of the NBA and then I would have another two years of contract.
The next morning, while we were having coffee I was told that the owners of the team were on holiday and we couldn't finish the signings.
They asked me to be patient for a few days. I told them "okay, but you should know that in two weeks I have an appointment with CSKA Moscow". Eventually, the days passed and I made the appointment with CSKA Moscow. I signed with them.
After a while, I got a call from Denver and they said "Coach, we're ready." I told them "I'm sorry, I signed with CSKA Moscow".
Dušan Ivković was the one who laid the foundations for CSKA Moscow's structure, which - almost twenty years later - seems to be built on very solid foundations. However, he did not manage to win the EuroLeague with the "Bear". Despite the fact that the 2005 Final Four was held in Moscow.
"I went to the offices on the first day, they were small. Everybody went outside to smoke. There was an employee who was responsible for me.
I started slowly building the team with Sergey Kushchenko; the training room, the court, the locker room like the ones in the NBA. I was very much helped there by my son, Petar, who was a young and talented manager.
He made a contact with Nikos Hadjivrettas and Thodoris Papaloukas to join the team. Thodoris was the best sixth player I have ever had.
We didn't aim for the Final Four in the first season, but we still qualified in Barcelona. We played against Barcelona, who were the European Champions. We were faced with strange referee decisions.
At the Final Four in Moscow, we were banned from practicing in the stadium where the games were to be played. There was a special condition by the EuroLeague.
I personally owe CSKA the EuroLeague title in 2005.
We had all the prerequisites and we did everything we could do. In the semi-final against Taugres we were unlucky. We had beaten them four times in a row, and in one game Thodoris Papaloukas even made a gesture that we had "killed them".
Under pressure, without training on the court, we faced a very strong team. They had José Manuel Calderón, Pablo Prigioni, Arvydas Macijauskas, in great form, Andrés Nocioni, Luis Scola and Fabrizio Oberto. Had we played on a neutral court, we would have won the trophy".
He did not win the EuroLeague trophy with CSKA Moscow. He succeeded on the second try with Olympiacos, a few years later. Despite the fact that he did not expect to be back on the Reds' bench, fate had a different opinion. According to him, it was not his philosophy to work for the same team for a second time. There are many different reasons for this.
"My philosophy was not to work for the same team again. In 1996, the former president of PAOK, Mr. Lakis Alexopoulos, made me an offer to return to the team. "I'll give you anything you want," he said, but I refused to even have a meeting.
He said "please, please let's meet." He came and we met at the Intercontinental in Belgrade. He said to me "coach, please come to PAOK, I see the team becoming great".
I replied: "It's difficult, President, I told you not to come. I have a philosophy, not to coach the same team twice." He asked to know why.
I told Alexopoulos that if I return to PAOK, a hundred people will go hungry.
He says to me "why would that happen?" I told him that if I come, I will organize the team the way I know it was back at the first time. He said he wanted me to do that too, because he didn't know how to, but I explained that I couldn't do that."
With Olympiacos however, the story unfolded very differently.
"We came in touch with Panagiotis Giannakis and Manos Manouselis, we spoke a few times when I was in Greece in 2009.
At one point I remember that Manos had said that Milos Teodosic doesn't have good side steps on the perimeter. Time passed, Milos had a great tournament with the National Team at the 2009 Eurobasket. I remember that that summer Milos was to move to Reggio Emilia.
So after the end of the tournament Panagiotis Giannakis called me and told me: "Coach, can I tell you something? Do you know why Milos doesn't have good side steps? His b...lls are too big and he can't move to the side."
I laughed at that too. Panagiotis Giannakis and I were very close, I believe that when I returned to Olympiacos, this relation worsened.
So that summer, in 2010, we met at my house. Me, Panagiotis and George Angelopoulos, and George Skindilias.
Federation, although I hadn't been paid for a year, because I didn't have a contract. So I told them that I had to see what would happen with the Federation first.
I went back to Belgrade and talked to the president, Dragan Kapičić, I told him that I had this offer, but I was not ready to go there, I wanted to finish my work with the national team. He said to me, "Brother, if I had such a proposal, I wouldn't think about it for a moment."
So I packed my things and returned to Athens for Olympiacos. And so for the first time in my life I returned to a team".
Την πρώτη σεζόν, η ομάδα δεν είχε χημεία. Κάποιες στιγμές είIn the first season, the team had no chemistry. Some moments are more important than teams. We had a very talented player that I have in my heart, but he doesn't understand anything, Yannis Bourousis.
I remember we played Ulker at the Peace and Friendship Stadium for the Top 16, we lost and that meant that it was very difficult to finish first or second in the group.
The next day he came to training and told me that his bones hurt. I replied that the doctors told me he was fine, but he insisted. "The doctors don't know anything," he told me.
Then I did what I did with Cliff Levingston, I told him: "Dude, I'm giving you exactly one month off, with a coach, trainer and caregiver. You can't train with the team, you'll be out. In a month you'll be back." Few would do something like that.
I was told that Bourousis was going to the ultras of Gate 7, saying things, doing tricks. I'm not going to say Greek tricks, I'm going to say "our tricks". I'm Greek too.
A week later we easily beat Zalgiris and went on a very important streak, eventually finishing in first place in the group. We beat Siena by 50 points in the first game, lost the second and then we were eliminated".
By the way, the summer of his return to Olympiacos was also the summer of Vassilis Spanoulis' transfer from Panathinaikos to Olympiacos. From OAKA to the Peace and Friendship Stadium. Did this event affect his relationship with Željko Obradović at all?

"No, not at all. Maybe a bit mentally, it was a bit hard for me. But this transfer happened before I went to Olympiacos. I don't know what Zeljko was like. I had told Vasilis, with whom I have very good relations, that they should get along with each other.
I believe that even now, when we are at some receptions, Zeljko doesn't want to greet Spanoulis.
The summer that followed, that of 2011, proved to be even more difficult for Olympiacos, but also for him personally. The owners of Olympiacos BC issued a statement of withdrawal from the team, with the reds being in the left in the balance and many of their big stars leaving. In the end, Panagiotis and Giorgos Angelopoulos did not stick to their initial decision, they continued at the helm of the team, but with a much smaller budget.

"When the announcement came out, I told them 'I have no problem, I'm leaving too, I have no problem with the contract'. They told me that I had to stay, despite the fact that they were leaving. Eventually they stayed with the team.
We went from a 38 million euro budget to 6.4 million. Spanoulis had a contract of 2.4 million euros based on what I was told, so I had to sign fifteen players with the rest.
In the first round the team was a trainwreck.. We had Lazaros Papadopoulos and Andreas Glyniadakis at the "5" position and we had a problem, we were slow in defense.
At one point I asked Dusko Ivanovic about Joey Dorsey, who was in his team. He replied that he was crazy, but we signed him. Acie Law, too.
From January onwards, the team bonded well. We built a team around Vassilis Spanoulis as the leader and hero. Nobody expected us to win the EuroLeague.
Against CSKA Moscow, which was the strongest of all the teams that season. Andrei Kirilenko had returned in order to win the European Championship, he had Nenad Krstić, Ramūnas Šiškauskas.
Everyone asks what I did at half-time. What did I do? When I entered the locker room, I gave Spanoulis a good yell.
I did it because I wanted to encourage the rest of the guys, I was of the opinion that in the 100 games we would play against them, we would only beat them very few times.
I want to say something here about Mr. Konstantinos Angelopoulos, who "left" some time ago. We had gone to the Patriarchate, Patriarch Bartholomew began speaking, so me and my wife stood up out of respect and appreciation. Everyone else remained seated and Mr. Konstantinos told everyone to stand up.
For me, the title in Istanbul was something very big. We had built a strong core of native players, with Vassilis Spanoulis being the first and best of the lot. "Bill" was the soul of the team.
We had a great core, with Giorgos Printezis, Kostas Papanikolaou, Kostas Sloukas and Vangelis Mantzaris. I also think this final is the only one in history where the three Americans didn't score a point.
In general, the foreigners had helped us a lot throughout the season, but in that game the Greek soul made the difference".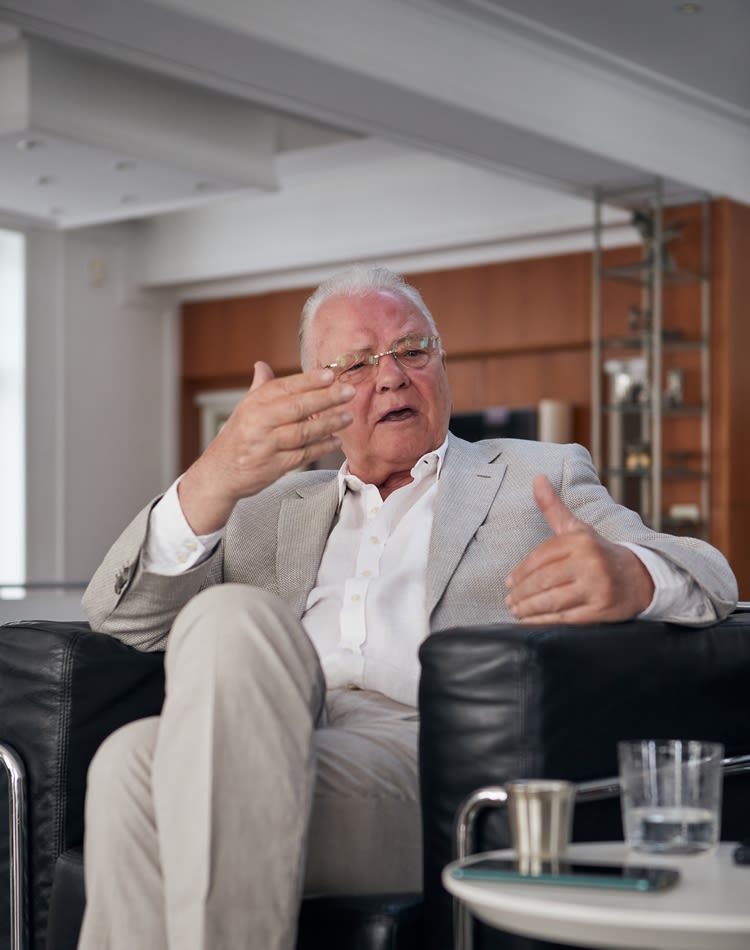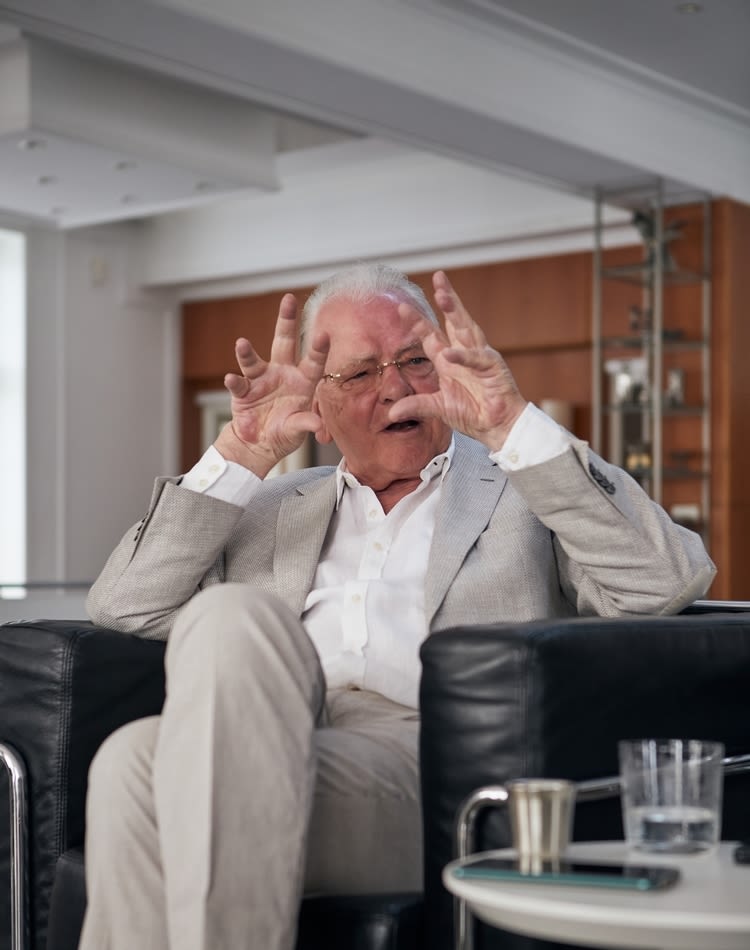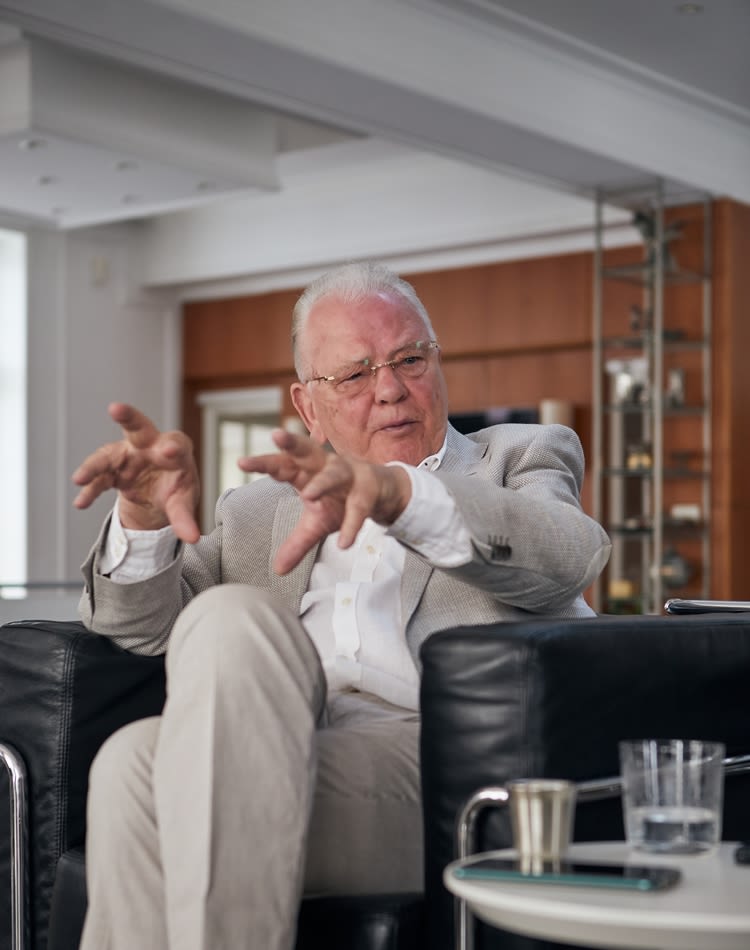 The last chapter of the interview could only be about the 1987-1991 Yugoslavian Dream Team.

"In Yugoslavia we always had great talents. Dražen Petrović was probably the hardest worker of all from that team, I worked with him for five years. He worked hard.
At that time our aim was to see where we stood against the Soviet Union in Europe. When this batch came out with Dražen Petrović, Vlade Divac, Žarko Paspalj, Dino Radja, Stojko Vranković, Toni Kukoč and the rest of the guys, everyone said that they would never be like the golden boys, Dražen Dalipagić and Dragan Kićanović. They were all one and the same, pure talents, great personalities.
Let me tell you something: in Eurobasket 1989, when Greece beat the Soviet Union in the semi-final, not everyone was happy. You know why? A lot of people wanted us to play the Soviet Union and beat them, to prove that we were the better team. It had already been ten years since Yugoslavia had last won a gold medal in a Eurobasket. We managed to do it, the same happened at the World Cup in Argentina in 1990 and at the Eurobasket 1991, after which the team was disbanded.
I remember in the final in Rome, during the warm-up, all I was thinking about was the decision on the secession of Slovenia and how it should not happen. Jurij Zdovc was left out because of it. He had told me "Coach, what should I do? If I play for the national team, they will call me a traitor in my country". I told him, "leave that to me."
After the meeting we had before the final, I gave all the journalists from Slovenia a lot of abuse. I told them "I'm in charge here, I decide about Jurij, not you".
Before that incident, in Rome, there was something else that marked the future course of that team. It happened at the World Cup in Argentina, when the famous move was made by Vlade Divac, who grabbed the Croatian flag from a fan to hold the Yugoslavian flag a moment later.
Something that was the subject of a documentary filmed a few years ago, about the relationship between Dražen Petrović and Vlade Divac, which was never the same again after that incident. What does Dušan Ivković remember from that night?

"Look, this happened as a joke. First of all, it was Velimir Perasović with the flag, not Dražen. One of these flags was owned by Perasović, someone had given it to him.
I'll tell you the truth, this talk about brothers and stuff, that's American bullshit, it's not true.
At that time, the KDS had won the Croatian elections. A lot of Croatian fans came to Argentina with flags at that time. Velimir Perasović had one of these flags, because they were given to him. Vlade Divac took it from him and placed a Yugoslav flag on his shoulders.
He even laughed and said to him "when they see the flag in your house, they will f...ck you". It was a joke, between them. What they say, that Dražen's relations with Vlade broke down is not true. What the press wrote is not true.
We are talking about a team where no one ever said to each other "you are from Croatia, you are from Serbia, you are from Montenegro". They loved each other very much.
Žarko Paspalj and Toni Kukoč were playing in the same position, and so were Vlade Divac and Dino Radja. So every time, one of them had to stay out so that the other one could play. When one of them came out to let the other one in, they would hug and kiss.
We are talking about a great team. There was always love and friendship among them. The politicians wanted to give attention to this incident in Argentina, you know why.
Petrović wanted to show that he was in the NBA and come in late. He finished his season with the New Jersey Nets early, in April. I have always supported the players publicly and in the newspapers. Divac had gone all the way to the NBA Finals with the Los Angeles Lakers.
Dražen wanted both of them to join the team at the same day. I would call him and ask him when he was coming. He kept saying "next week, next week". We reached a point somewhere before the EuroBasket in Rome. I called him and said, "Dude, let me tell you something, what you're doing is not acceptable. Do you agree to do an interview and say that you have a special schedule with the New Jersey Nets and that in this situation you can't get to the level of play we expect in the National Team? You won't play in Rome."
He told me he agreed. When I announced it, it was a real chaos in the country. The president of the Federation said to me "Duda, do whatever you want, but I would never do that". That was the truth.
The journalists tried to say that Josip Gjergja put him in the national team in 1983 at the Eurobasket in France and that he was dismissed by Dušan Ivković in 1991. That was not true. We had a deal. In his heart, I think Dražen just wanted to come as an NBA player along with Divac".
Yugoslavia made the three-peat in major competitions, but failed to test themselves against the biggest opponent they could find, the Dream Team. At the Barcelona Olympics there was no longer the Yugoslavian team that everyone had admired in previous years.
"We were all waiting for the Barcelona Olympics to play against the USA. We had players with NBA experience, like Divac, Raja and Petrović.
We knew that we would easily beat all the teams, so we thought we would prepare only one game: the one against the USA. To win it.
We weren't like the other teams you saw in Barcelona at the time, taking pictures with the Dream Team players.
It was a great loss for the sport that the best team in Europe didn't play against the Dream Team at that time. It was a great deal that was reached between FIBA and the NBA to bring the NBAers to the Olympics. It helped the sport, but it was a shame we didn't face them."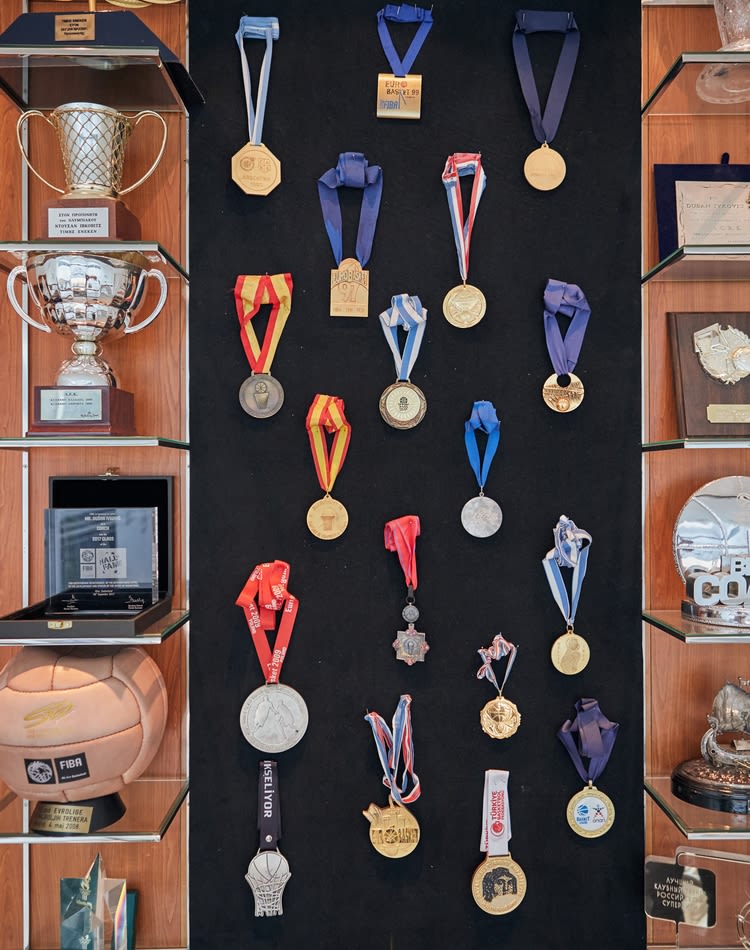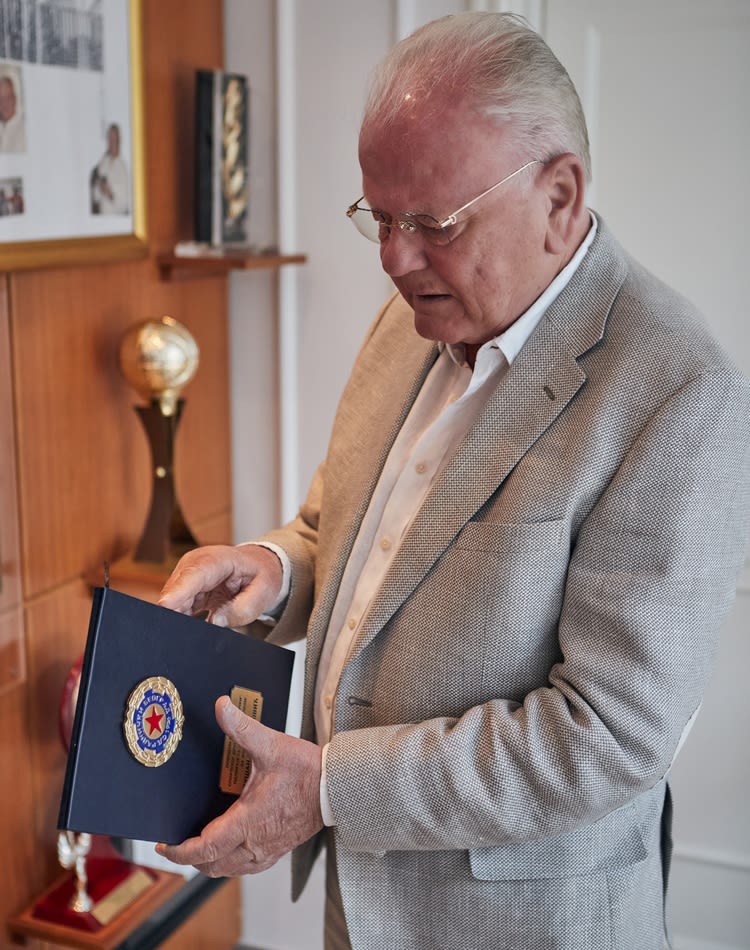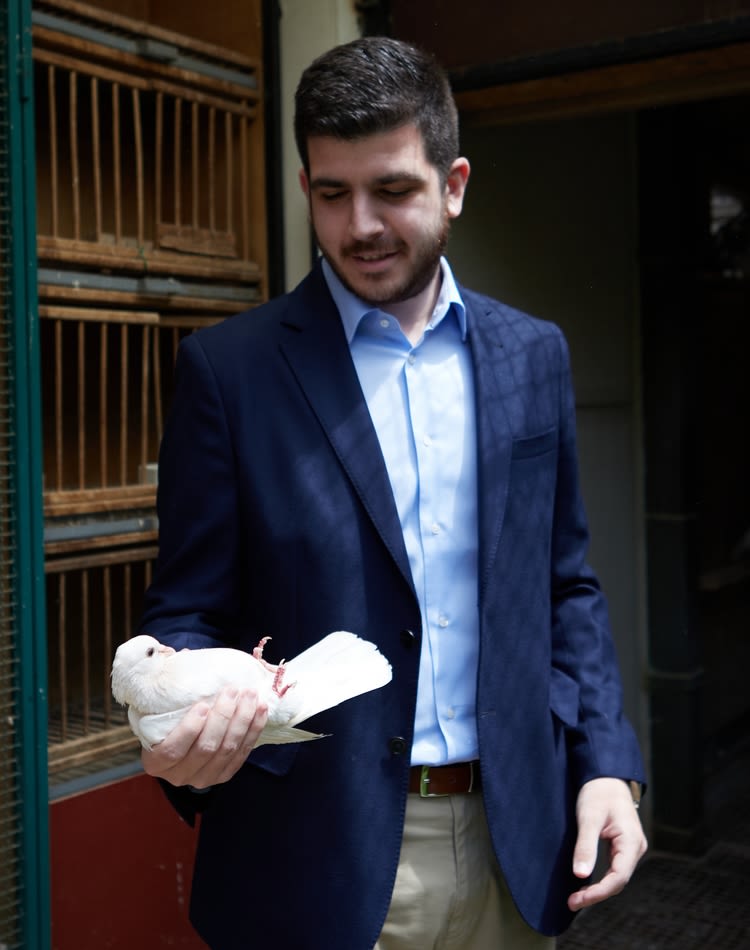 It's a pity indeed, because the world missed a unique opportunity to admire the greatest battle of titans in the history of the sport. On the other hand, what stayed with everyone was the greatness of Yugoslavia, which flourished to a great extent in the hands of Dušan Ivković. Like so many teams, like so many players. Over a five-decade journey, there are hundreds of people who owe him a lot. From the smallest thing to the largest. From the million-dollar contracts they signed in their careers to the recognition and respect they have earned from the world.

What "Duda" himself has to remember and keep as his greatest treasure are the relationships with the people he worked with and met during the five decades of his coaching career, as he admitted at the beginning of our conversation.
Do you know the song by Stelios Kazantzidis that says "life has two doors, I opened one and went inside"? That's what I did in my life and career. And I am proud of everything!
After almost four hours of discussion and stories, the interview came to an end. Many issues were covered, but surely even more could have been discussed. After all, if there is one man who is worth sitting next to, listening to his stories and learning the real facts, it is Dušan Ivković.
On a personal note: Apart from Dušan Ivković, I owe a big "thank you" to his two sons, Petar and Pavle, for the reception and hospitality they offered me during the 24 hours I was in Belgrade for this interview.
As "Duda" said, it's all about the relationships that stay with you after (any) collaboration. In this case, this life stance was confirmed to the hilt in my case.
---
Photography: © Darko Duckin / darkoduckin.com
Archive photos: Thomas Chrysochoidis / ACTION IMAGES / EUROKINISSI 
Editorial: Themis Kessaris
Art Direction: Yannis Katsinis, Konstantinos Badounas
Thanks to Yannis Pengos for the photo of Dušan Ivković with Nikos Galis